Onboarding
We'll help you manage the onboarding of new employees and find the perfect way to say "Welcome to the company!" Create department or designation-wise onboarding templates for defining task assignments.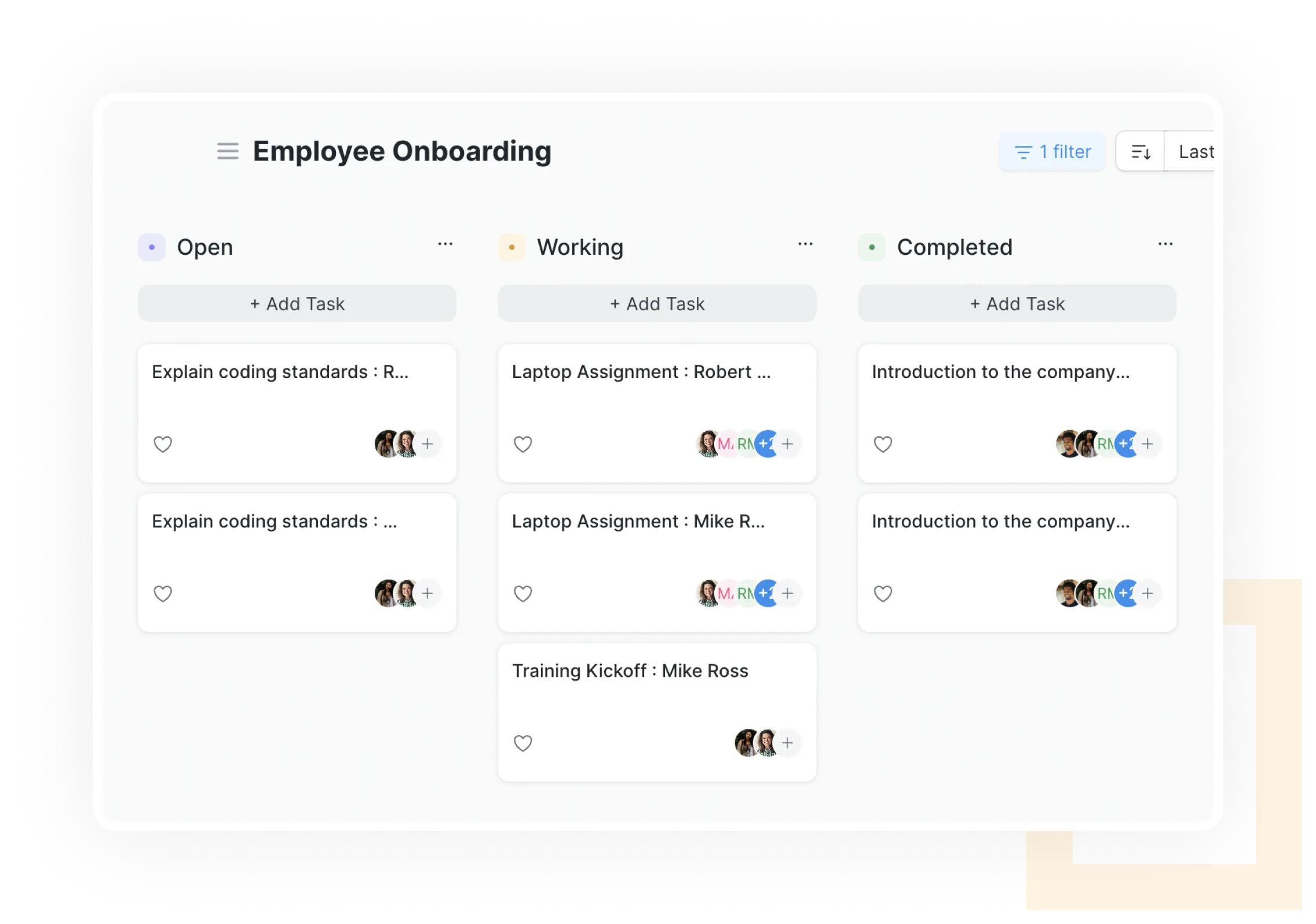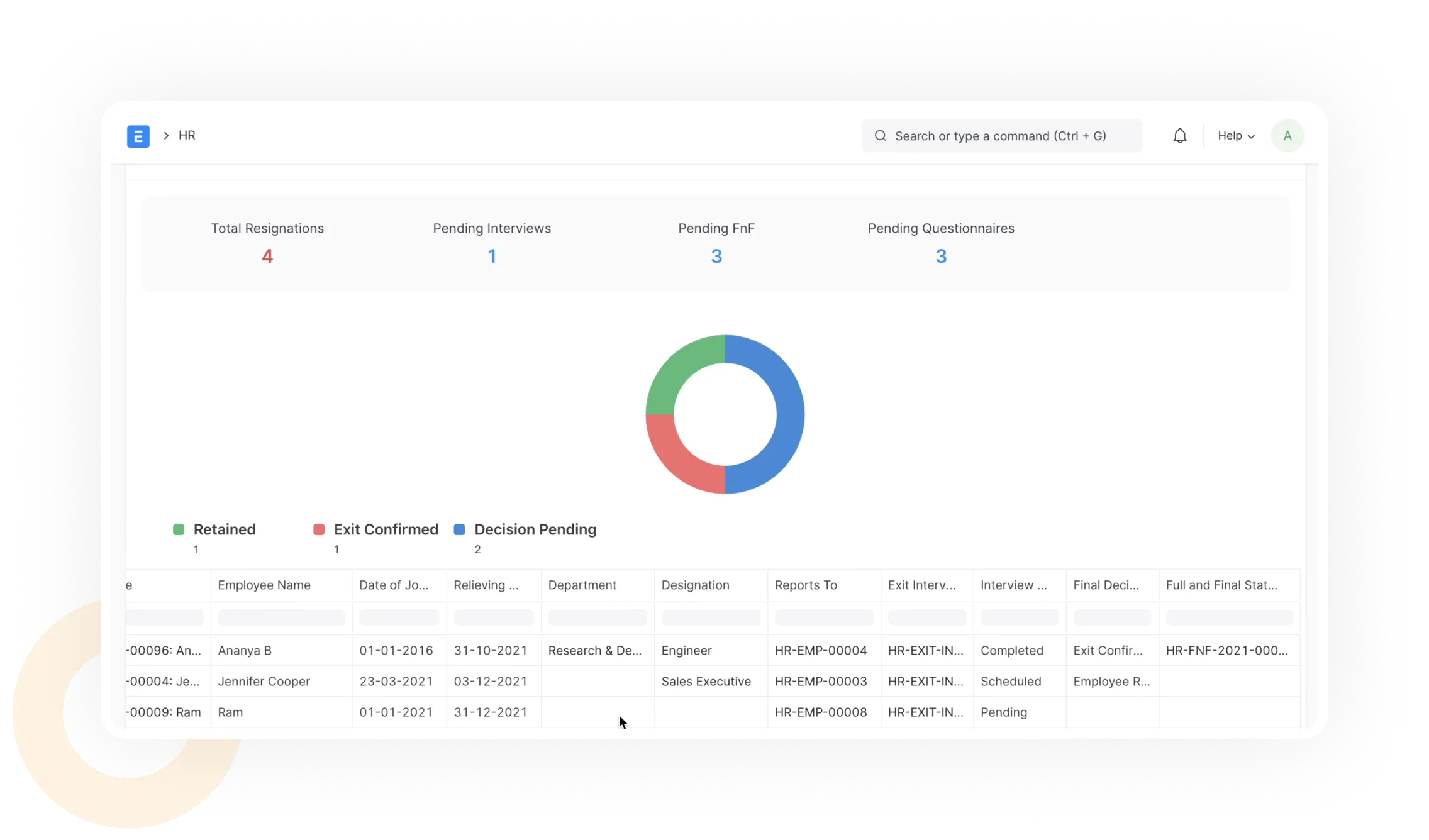 Exits
It's never easy saying goodbye. Thankfully, we're making exit processes like separation tasks, exit interviews, full and final settlement, etc much easier for employees leaving your organisation.
Promotions & Transfers
Reward your outperforming employees with promotions and manage company/department-wise transfers seamlessly. Frappe HR maintains an internal work history to record your employee's journey within the organization.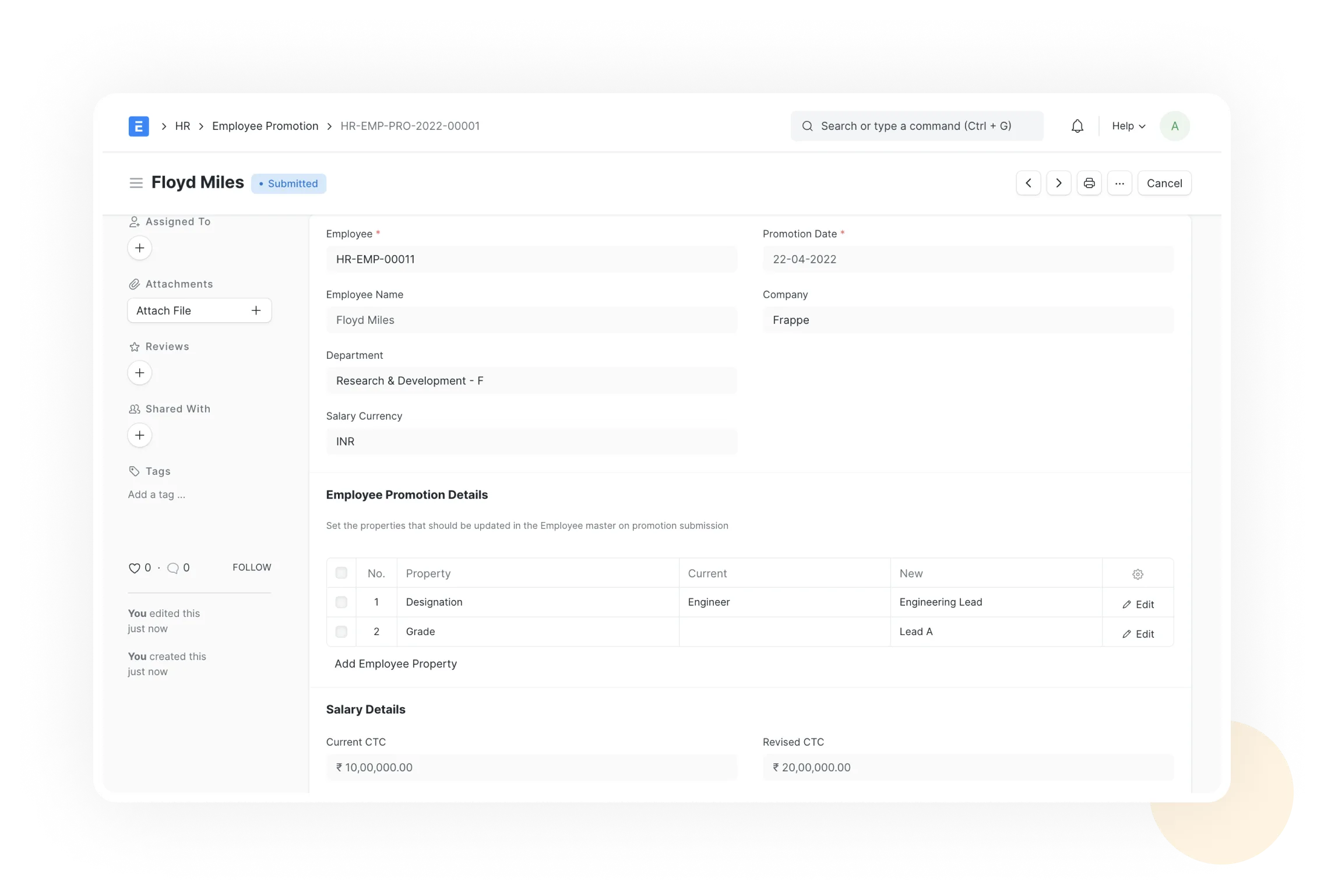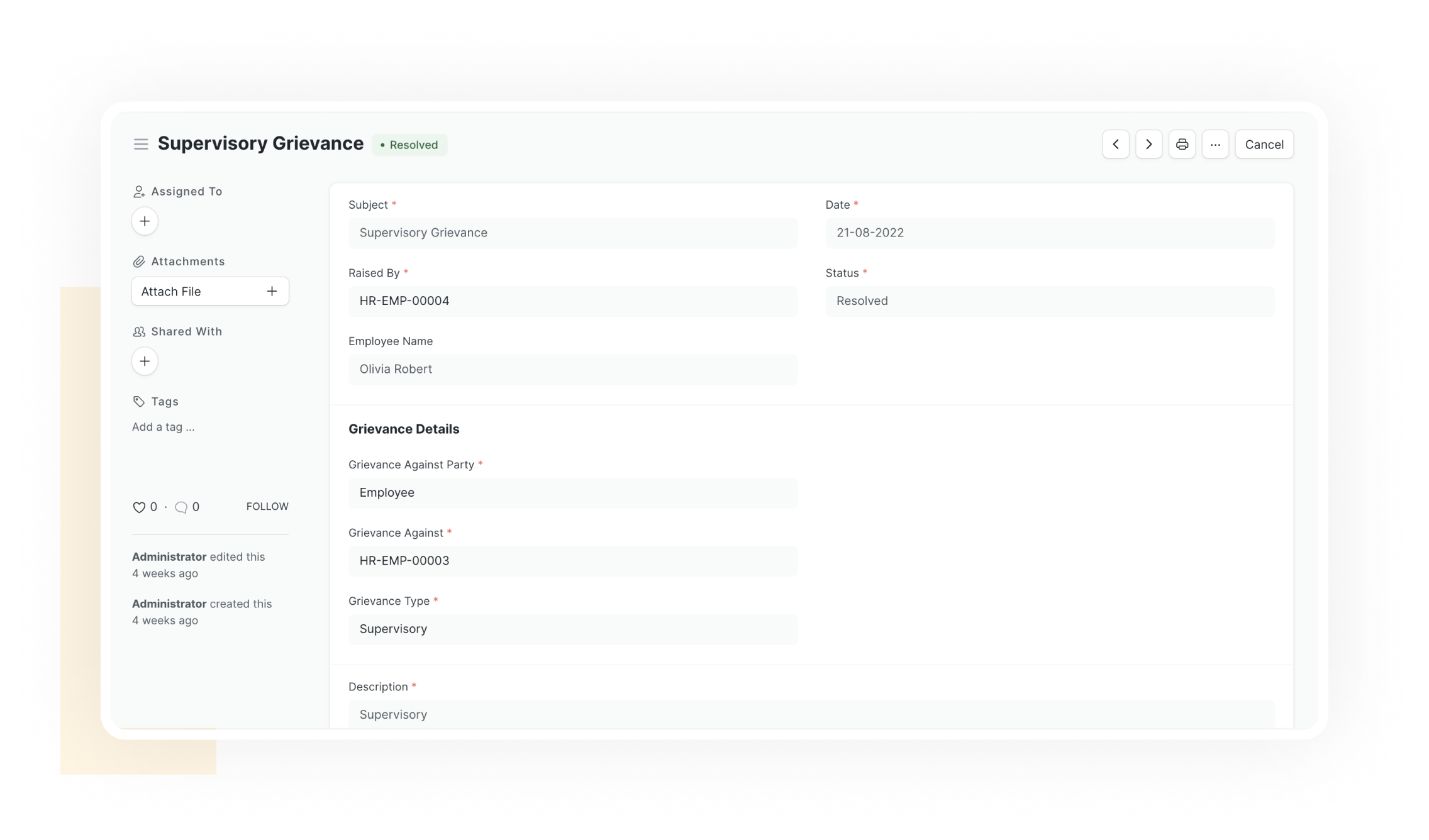 Grievance
Make your employees feel heard. Manage grievance reporting and resolution by providing your employees a platform to express discomfort, be it with a teammate, department, or the company.
Employee Reminders
Don't miss out on important events for your teammates with birthday and work anniversary reminders. Advance holiday reminders to help you plan that next vacation you wanted to go on!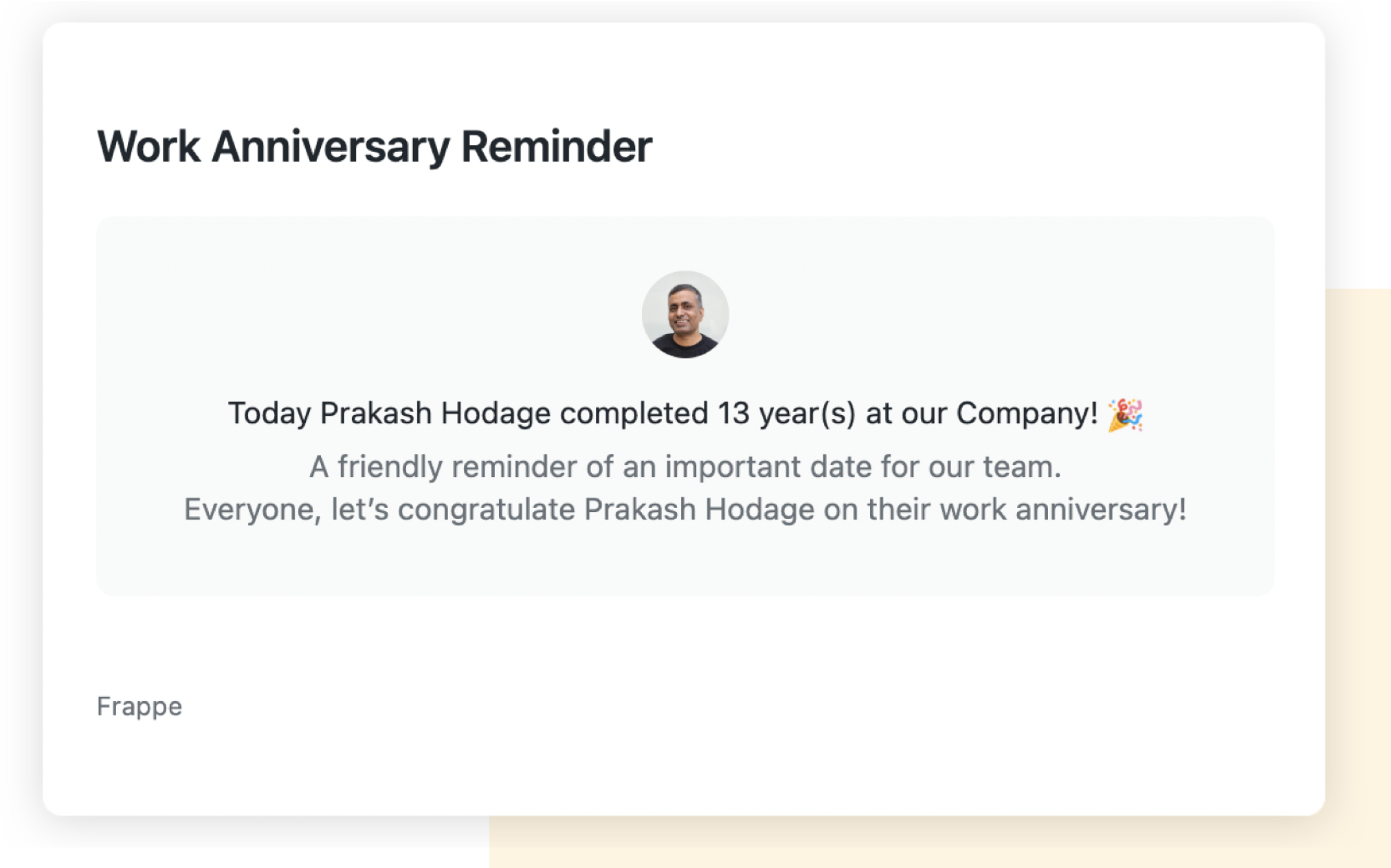 Start your free trial!
Don't believe us? Try it yourself. Get a 14-day free trial. No credit card required.